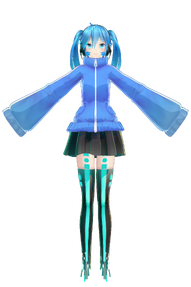 This Is a List for YYB Style models.
Name
YYB式 Model name  (YYB-type/style Model name)
Origin
Trivia
Not much is known about YYB. YYB eventually garnered fame when they uploaded the model of Ene and Miku, whose bright textures and spheres were reminiscent of Api Miku by Mamama. there are a few models where edited from this type.
Trending pages
All items (70)