'''Link title'''
(^_^)
Hey~! This page is informative~!

The content of this page may be of interest to readers, contributors and visitors.
This article in a nutshell states:

What types of models, accessories, and stages does MikuMikuDance wiki features
The following models are available for MikuMikuDance.
Please note, no models are hosted here in MikuMikuDance Wiki. You must download them, if available, at the links provided. If the links are dead, please leave a message at the discussion page.
Also check out the MMD Models category listing.
All models pertaining to VOCALOID, VOCALOID2 and other related media.
English Vocaloids
PowerFX Systems AB
VocaTone
Zero-G Ltd.
Spanish Vocaloids
Voctro Labs
Japanese Vocaloids
1st Place
IA -ARIA ON THE PLANETES -
AH-Software
Bplats, Inc.
Crypton Future Media
Internet Co.,Ltd
Ki/oon Records
MoeJapan
Studio DEEN
Vocanext
Yamaha Corporation
Korean Vocaloids
Unknown Company
Lawson Inc.
Fanmade Vocaloids
Listed below are MMD models of Fanmade Vocaloids, or to be precise, derived characters from Vocaloid.
UTAU
All models related to UTAU, collectively referred to as UTAUloids. Most can create their own UTAUloid, so there are many models of UTAUloids, here are some of the more popular ones:
Luna Amane
Sekka Yufu
Macne Nana
Fanmade UTAUloids / UTAU Subderivatives
A list of models of derived characters / fanmade UTAUloids.
Shrine Maiden Project (Touhou)
All models related to Touhou, whose games and characters were created by ZUN.
K-ON!
All models related to the manga and anime series, K-ON!.
Others
All other models not related to a largely collective genre.
Objects
A list of static objects and accessories available for MikuMikuDance.
Appliances
Typically electrical equipment used in households, offices and the like.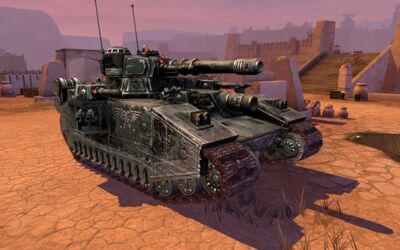 vehicles
An object used for transport of an individual or group.
the vehicle's baneblade
Consumables
Includes food, drink, medicines and others.
Weaponry
Items used for assault and for inflicting harm.
heavy bolter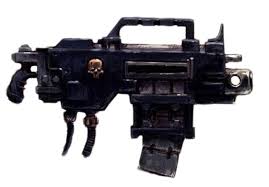 Firearms
Self-explanatory.
Personal Effects
Items typically used individually and personally.
Misc. Items
Other items not in the aforementioned category.