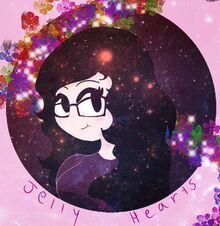 WARNING, I make many pages for models in a row at times, so if you see me in the Recent Wiki Activity tab, I got in the mood to write up some (or many) articles in a single Wiki visit. Sorry for the spam.
________________
My name is JellyHearts. You can find more info about me HERE: https://mikumikudance.fandom.com/wiki/JellyHearts.
Profile Image was made by ButterflyTeto.
Community content is available under
CC-BY-SA
unless otherwise noted.